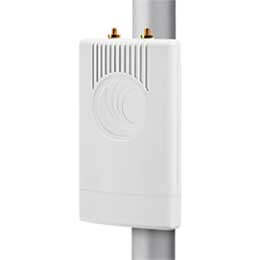 One thing in the wireless world is for sure: interference. ePMP 2000 is built from the start for the highest interference tolerance to keep your network performing at its best and your customers happy in noisy, congested real-world environments.
So long, interference.
In the real world, interference isn't going anywhere, so it's time our networks learn to deal with it.
Introducing ePMP 2000 – the next generation of affordable connectivity, built from the ground up to handle interference better than ever before by Cambium Networks.
Powered by innovative Hypure™ technology, ePMP 2000 features Smart Beamforming. This powerful addition to your network creates narrow, targeted beams to each subscriber, rather than relying on a traditional wide beam, blocking out multiple sources of interference to keep performance high and customers happy.
ePMP 2000 also includes Intelligent Filtering, working automatically to clean up the signals received by the access point as well as keep its owns transmissions clean. This helps not just that single access point reach optimum performance, but your whole tower too.
The ePMP 2000 system consists of the ePMP 2000 access point, the ePMP sector antenna, and the ePMP 2000 Smart Antenna, complementing each other for the best performance at an affordable price.
Key features of ePMP 2000 include:
Hypure technology – with Intelligent Filtering and Smart Beamforming, network performance in high-interference, real-world environments is better than ever
Re-use of existing ePMP 1000 subscriber modules – protecting service provider investment and easing the upgrade to ePMP 2000 while improving network performance
All the benefits of ePMP 1000 including GPS Synchronization and eFortify™
Excellent reliability, feature-rich performance and scalability at an affordable price point
ePMP 2000 Features
Hypure™ technology
Consisting of Smart Beamforming and Intelligent Filtering, Hypure is innovative technology to keep your network operating at its best in challenging real-world conditions.
Compatibility
Use the ePMP 1000, Force 180 and Force 200 subscriber modules proven and deployed across the world with ePMP 2000.
Frequency Reuse
With frequency reuse enabled by GPS Synchronization, ePMP lets you scale your network where others can't.
Scalability
Advanced, scalable scheduling mechanism supports up to 120 subscribers without degrading overall system performance.
Quality of Service
Multiple configurable quality of service levels let you support a diverse range of network services, with the performance your customers expect.
Security
With 128-bit AES wireless link encryption, L2 and L3 firewall rules, different user level support, and HTTPS/SSH support, ePMP provides enhanced security to keep your network safe.
Flexible Modes of Operation
A comprehensive range of operating modes let you operate your network your way.
Rugged Design
With rugged industrial design and industrial-grade components, ePMP is built to last from -30 to +60c.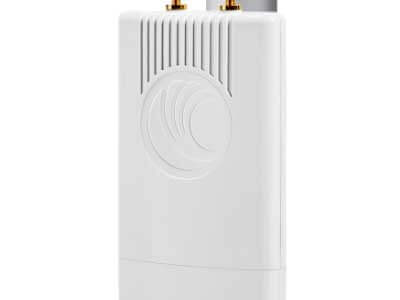 ePMP 2000 Access Point with Intelligent Filtering
120 Maximum Subscribers
5.1 - 5.97 GHz
Yes Gigabit Ethernet Port
200 Mbps
IP 55 Ruggedization
The ePMP 2000 Access Point is the core of the ePMP 2000 system, bringing a whole new level of interference tolerant performance to real-world networks at an affordable price. ePMP 2000 builds on the feature-rich, highly scalable performance of ePMP 1000, complete with Frequency Reuse enabled by GPS Synchronization. ePMP 2000 works with existing, proven and globally deployed ePMP 1000 subscriber modules (including Force 180 and Force 200), protecting operator investment and allowing substantial network performance gains without any visits to subscriber locations.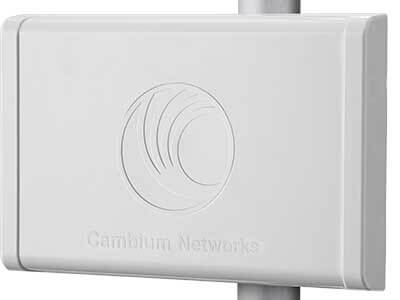 ePMP 2000 Smart Antenna
ePMP 2000 Only Compatibility
5.1 - 5.97 GHz
Ruggedization IP 65
The ePMP 2000 Smart Antenna enables Smart Beamforming, a part of the innovative Hypure technology powering ePMP 2000 designed from the ground up to help real-world networks overcome powerful interference and maintain excellent performance.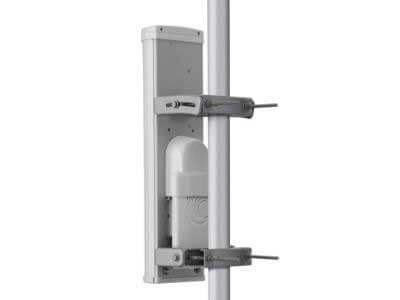 ePMP Sector Antenna
Gain 18 dBi
4.9 - 5.97 GHz
Front-to-Back Ratio 35 dBi
Ruggedization IP 67
90 and 120 degree beamwidths
With a compact design featuring integrated ePMP Access Point and ePMP 2000 Smart Antenna mounting, a very high Front-to-Back Ratio of 35 dB, and a wide frequency range, the ePMP Sector Antenna is the perfect partner for ePMP 2000. The ePMP Sector Antenna also features excellent null fill, to allow subscribers at all ranges from the access point to connect with excellent performance. Gain across the wide frequency range is consistent, taking the guesswork out of installation, and performance is modeled in Cambium Networks LINKPlanner. These factors combined make an antenna designed for the installer, to provide easy installation and excellent consistent performance.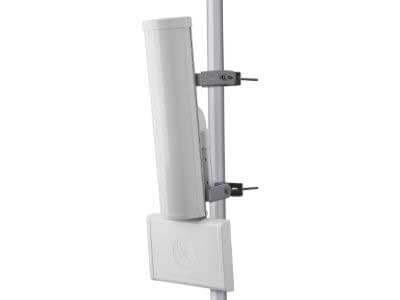 ePMP 2000 System
Integrated System Mounting Yes
The ePMP 2000 system is more than the sum of its parts, giving network operators and their customers the benefit of highly scalable, reliable performance at a whole new level of interference tolerance.