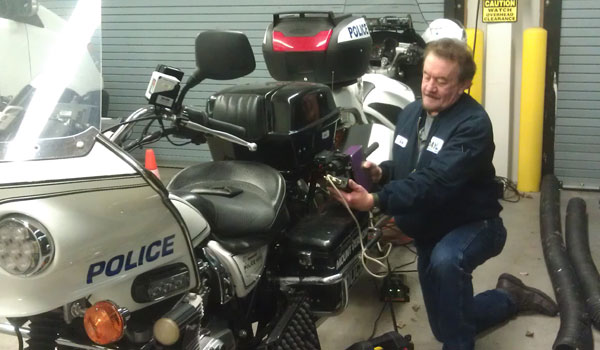 Meeting Your Need for Speed Measuring
Radar devices are crucial to maintaining public safety on our roads. As a full-service provider, Day Wireless Systems offers complete support for speed measuring devices.
Full-Service Radar Calibration
We offer installation, service, repair, re-certification, and expert court witness testimony. Our calibration and re-certification programs meet published specifications and requirements of the National Highway Traffic and Safety Administration, include a notarized certificate usable in a court of law, and trace all measurements to the National Institute of Standards and Technology.
Why Choose Day Wireless?
Your speed measuring device must be accurate. Trust Day Wireless to be sure it is.
All shops and technicians are certified by the Electronics Technicians Association (ETA), so you can be confident the job is done right.
Our mobile calibration labs save you time and money.
We are an authorized service center for speed measuring devices, including: MPH, LTI, Decatur, and Applied Concepts.
We make offsite calibration easy with convenient shipping options and guaranteed five-day turnaround.
Day Wireless stands behind its service, providing expert court witness testimony as needed.