Gordon Day, President & Owner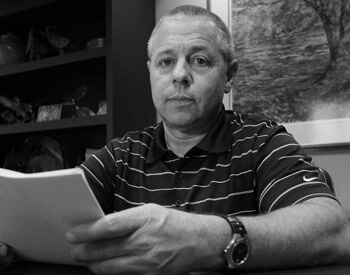 Gordon is the second generation of family leadership for the company. He literally grew up in the family telephone company business in Estacada Oregon, starting as an outside plant installer in his teens. After his business studies at Oregon State University, he moved to the wireless side of the business as the shop manager for the Portland operation and has been a hands-on leader in all aspects of the business.
Over the years Gordon has developed great relationships throughout the local community and wireless industry. He sits on various civic and industry boards, including a current stint as a board member of the Enterprise Wireless Alliance, and is a respected friend of the senior leadership at Motorola.
Gordon's three children are active in the company. He is an avid outdoorsman enjoying fishing and hunting all over the world.
Brent McGraw, Executive Vice President
Brent is the operational leader for several Day Wireless departments and currently oversees Sales, Service, DAS, Marketing, Project Management, Pre-sales, and the System Design Groups. Brent officially stepped into the role of Executive Vice President in 2018. He started as the Sites Manager in 1996 and during his long tenure with DWS he has worked in and led other departments including property acquisition, site management, site and tower construction, FCC Licensing and facility management.
Brent has worked for Day Wireless since graduating from Western Oregon University with a double major in Business and Psychology. Personally, Brent holds certifications in RF site safety awareness and R56 grounding. In his free time he enjoys spending time with his family, hunting, fishing, and following college football. Go Ducks!
Mike Ishida, Vice President of Sales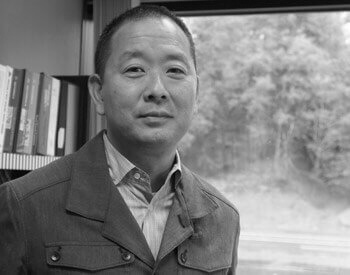 Mike Ishida is our Vice President of Sales at Day Wireless Systems, with over 25 years of industry experience. During his tenure at Day Wireless Systems, Mike has held roles of responsibility in both Sales and Service Operations. He has lead our sales team to be recognized as Motorola Solutions largest partner in North America. "The ability to sustain our market leadership position is a tribute to our sales managers and salespeople, they are the best in this business."
Prior to Day Wireless Systems, Mike worked for Motorola Solutions as a Radio Communications Representative in Seattle, after graduating from Oregon State University's School of Business in 1988.
As a member of the Motorola Solutions North America Partner Advisory Council, and previously with the Motorola Solutions National Service Advisory Council, he provides input to Motorola Solutions Senior Management to ensure their success with channel relationships.
While enjoying time with his wife and two teenage children is his first priority, in his spare time he is an avid fly fisherman, skier, golfer, and kite boarder.
Marty Gant, Vice President of Rentals
Marty started out with Day Wireless as the Oregon Rental Account Manager in November of 1990. He is now responsible for the supervision of all sales and operations of the rental division. Prior to joining Day Wireless Systems he had a 16 year career at RSG Forest Products out of Estacada, Oregon. He received his associate degree in Electronics at Clackamas Community College in 1973. Marty has 7 grown children and 20 grandchildren. He owns and operates a small Christmas tree farm and is a board member of a charitable entity called The Father's Heart Street Ministry in Oregon City. He is an avid Trail Blazer fan, enjoys an occasional round of golf, and a good workout at the gym.