Communicate instantly with team members across the country at the push of a button with the WAVE TLK 100 portable radio and TLK 150 mobile radio. Now the reliability and instant push-to-talk features enterprises depend on two-way radios for is available nationwide, ready to scale with your business and carry your business-critical communications from coast-to-coast.
Bridge multiple job sites, facilities, and operations without needing to set up or maintain a complicated infrastructure. Connect with team members regardless of their network, on existing LMR devices to smartphones and more. Fast track productivity with a nationwide push-to-talk network that powers the quickest push-to-talk setup and call times. Experience coverage you can count on thanks to reliable nationwide PTT networks - WAVE two-way radios work whenever and wherever you need.
Forget building out or maintaining a costly radio infrastructure. Get your team up and running quickly by deploying nationwide* push-to-talk without the need for costly or time-consuming FCC or spectrum licensing, or manual programming. You can even use the TLK Series two-way radios with your current compatible two-way radio systems and smartphones.
"Coverage is great – perfect connection with zero dead spots."
Scott Malinowski,
CBRE Workplace Coordinator
As an affordable monthly investment, you can scale your service to match your business needs. And you can reduce or stop your service easily, at any time.
Easy to Use and Manage
Nationwide* Push-To-Talk.
Built for The Job
Get the job done with a rugged two-way radio that is built for business with location tracking and Wi-Fi calling.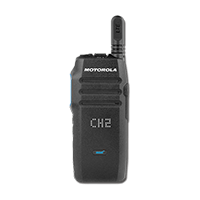 View the WAVE TLK100 Portable Radio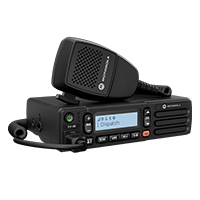 TLK 100 Nationwide Two Way Portable Radio
TLK 100 with 2 Year Contract
Device is Free, $35/month subscription
Want a lower monthly subscription price? Ask about the DWS TLK plan.
TLK 100 with NO Contract (month to month)
Device is $350, $35/month subscription
TLK 150 Nationwide Two Way Mobile Radio
TLK 150 with 2 Year Contract
Device is $149, $35/month subscription
Want a lower monthly subscription price? Ask about the DWS TLK plan.
TLK 150 with NO Contract (month to month)
Device is $449, $35/month subscription
WAVE PTX Dispatch
$32 per month subscription
Wave PTX Mobile App
$8 per month subscription
+ add $5/month for MOTOTRBO interoperability