Making sure people working or vacationing in remote locations have access to the outside world is vital for security reasons. It can also be mission critical for business. That's why at Day Wireless Systems we offer our clients access to the most powerful satellite phones available.
Day Wireless Systems has been in business since 1969. From our home base in Oregon and our locations throughout the American West, we serve clients all over the world who require assistance with wireless connectivity, satellite phones and more. We are committed to providing our clients with the industry specific, reliable and cost effective solutions they need to keep their communications flowing no matter where in the world work happens to take place.
For mission critical satellite communication, we work exclusively with Iridium satellite phones. We offer this company's designs for both outright purchase and rental. Our satellite phone rentals are ideal for users who only require this type of connectivity for the short term. Purchases are recommended for companies with remote operations that involve a long-term commitment.
Satellite phones allow remote and reliable communication for public safety, businesses, and consumers alike in more urbanized settings under extreme circumstances. When an emergency or disaster strikes, traditional communication lines such as landline telephone and cellular towers get jammed with calls - or get wiped out completely. We were able to provide hundreds of satellite phones to rescue workers after the Katrina disaster. Sat phones also allow you to communicate from virtually anywhere in the world. Businesses and world travelers are able to connect with the people they need, anywhere they can see the sky.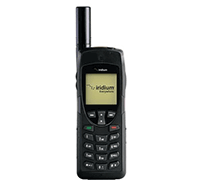 Rugged and Reliable for Public Safety and Critical Applications
The Iridium 9555 is the latest in rugged and reliable satellite phones. Iridium's constellation of 66 low-orbit cross linked satellites provide critical voice and data service anywhere on Earth with a clear view of the sky.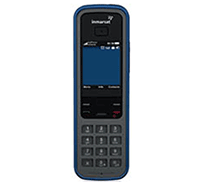 The IsatPhonePro delivers a robust handset with clear voice quality and the longest battery life in the market.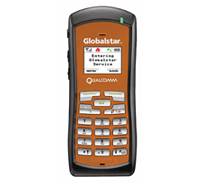 Fastest Data Speeds and Free Phone Offer!
The Globalstar GSP 1700 is a dependable handset that delivers tremendous value for government, enterprise, and consumer users.