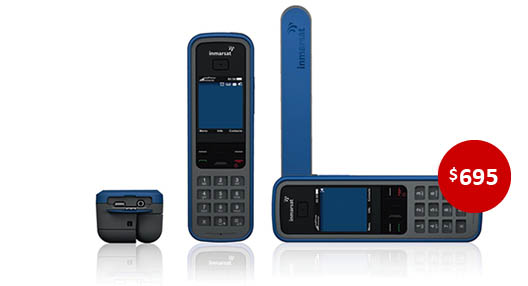 First new satellite phone with seamless global coverage
When it comes to what you really need in a satellite phone, IsatPhone Pro delivers. Purpose-built for the most reliable satellite communications network in the world, it delivers clear voice quality that you'd expect from the market leader.
This phone is designed to work in just about any conditions and there are no worries about battery life because it has the longest in the market.
IsatPhone Pro. Now there's a real choice.
Key Features
Global coverage
Robust handset
Clear voice quality
Reliable network connection
Long battery life
Easy to use
| | |
| --- | --- |
| The essential services | Satellite telephony, voicemail, text and email messaging, GPS location data |
| The longest battery life | Up to 8 hours talk time and up to 100 hours standby time |
| The most robust handset | Operates at -20°C to +55°C; dust, splash and shock resistant (IP54); humidity tolerance from 0 to 95 per cent |
| The only global handheld satellite phone to support Bluetooth | Place the handset on its side, with full maneuverability of the antenna, for easy handsfree use |
| Easy to use | Intuitive GSM-style interface; high-visibility colour screen; larger keypad for easy dialing with gloves on |
| Reliable network connection | Operates over global geostationary satellites that will be operational into the 2020s; significantly less possibility of call dropping |
| The ultimate value | Highly competitive handset, accessories and airtime pricing |
Physical
Dimensions
Length: 170mm
Width: 54mm
Depth: 39mm

Weight
279g - including battery
Display
High visibility colour screen
Interfaces
Micro USB
Audio socket
Antenna port
Bluetooth 2.0
Water and dust ingress protection
IP54
Operating range
-20°C to +55°C
Storage range
-20°C to +70°C (with battery)
Changing range
0°C to 45°C
Humidity tolerance
0 to 95 per cent
Battery
| | |
| --- | --- |
| Type | Lithium-ion, 3.7 volts |
| Talk time | Up to 8 hours |
| Standby time | Up to 100 hours |
| Charging time | 3.5 hour |
Service
Satellite Telephony
2.4kbps voice codec
Speakerphone option
Voicemail
Speed dial 1
Supplementary voice services
Call history
Caller ID
Call waiting
Call divert
Call holding
Conferencing
Call barring
Speed dialling
Fixed number dialling
Text-to-text
160 Latin / ~74 non-Latin characters up to 10 concatenations
Standard and predictive text
Text-to-email
160 Latin / ~74 non-Latin characters up to 10 concatenations
Incoming email - 160 characters
Web message-to-IsatPhone Pro
Free from www.message.inmarsat.com
GPS location data
View position
Send as text/email
Data
Up to 20kbps
Other Services
Features
Calendar
Alarm
Calculator
Minute minder - in-call alert
Microphone muting
Contact synchronization
With MS Outlook 2007 (PC)
O/S compatibility: Windows XP Pro
SP3 and Windows Vista SP1
Language supported
Arabic, Chinese, English, French, Japanese, Portuguese, Russian, Spanish
Security
At the keypad, phone, SIM and network level
Features
Battery
Chargers

Mains universal AC charger (4 adaptors)
Car charger – 10-30 volts
PC charger – micro USB cable

Wired hands-free headset
Wrist strap
Quick start guide (8 languages)
Warranty documentation
Support CD
Carry case
Docking units
Bluetooth headset
Solar charger
What's included in the Plan
Worldwide coaverage and calling
Build-in GPS
PostPaid Basic Subscription
Basic
Basic30
Basic60
Free Minutes per month
10
30
60
Subscription Fee per month
$34.50
$54.50
$65.00
Calls to Landlines, Voicemail, Data MtF and Mobile Phones
$0.89/min
$0.85/min
Calls to BGAN.FBB/SBB Voice
$0.79/min
IsatPhone (GSPS) Voice
$0.99/min
SMS
$0.45/min
ALL Incoming Calls, SMS, Email
FREE
MobileLink +1 2-Stage (InBound)
$1.80/min
MobileLink +1 Direct (InBound)
$1.80/min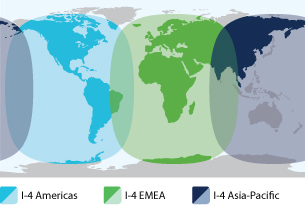 This map depicts Inmarsat's expectations of coverage, but does not represent a guarantee of service. The availability of service at the edge of coverage areas fluctuates depending on various conditions.
IsatPhone Pro operates globally over the Inmarsat-4 satellites.