Safety is Our Bottom Line. What's Yours?
Companies like yours are already using Zonar and experiencing decreased downtime, decreased fuel costs, enhanced safety and improved compliance.
Zonar's solutions are innovative and cost-saving, even while remaining affordable by design. We provide what many have come to know as a traditional telematics platform, but our telematics data is only the beginning of Zonar's keys to streamlining your fleet management. We design our own hardware and develop our software solutions in-house so we control every step of the way. With Zonar, you can be confident that we have poured our personal, professional and business investment into each solution to ensure your success.
Patented Hardware and Software Solutions Driving
Smart Fleets of Tomorrow
Fleet Optimization
Vehicle tracking, asset utilization, route optimization and more.
Driver Productivity
In-cab driver tablets and applications to assist with every aspect of a driver's job responsibilities.
Verified Pre- and Post-Trip Inspections
Patented technology which promotes accountability and consistency for inspections.
Safe and Fuel-Efficient Driving
Speeding, hard-braking, engine idling alerts, driving efficiency and more.
Compliance
Solutions to answer nearly every state and federal requirement including the Electronic Logging Device (ELD) mandate.
Integration
Integrate data with existing software programs your business already uses.
Zonar Products
Ground Traffic Control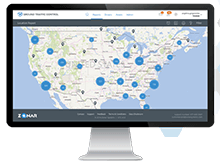 Ground Traffic Control (GTC) provides a real-time picture of all fleet operations with an intuitive look and feel. With an unlimited number of users and 24/7 access from a computer, tablet, or smartphone, GTC is a secure web-based application.
Zonar Logs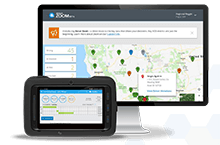 Make sure your drivers operate safely and comply with the electronic logging device (ELD) mandate. Zonar Logs is self-certified with the U.S. Federal Motor Carrier Safety Administration (FMCSA). It's also completed end-to-end testing, successfully transmitting log data while roadside to the same eRODS system used by state and federal law enforcement members to verify compliance.
Zonar EVIR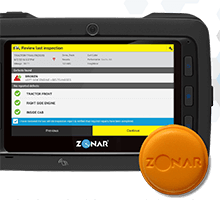 There are many electronic driver vehicle inspection report (eDVIR) systems in the market today. But there's only one patented Electronic Verified Inspection Reporting (EVIR®) system. EVIR® uses the innovative "Tag Once, Inspect Regularly, Know Always" approach to capture, transmit and record inspection, compliance and maintenance data. Improve compliance and accountability for your operations with the only verified, visual inspection system available in the market today.
Driver Safety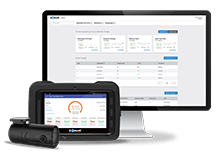 We offer a range of Zonar Driver Safety products including:
Zonar Coach™
Zonar Forms™
ZFuel™
ZTrak® LTE