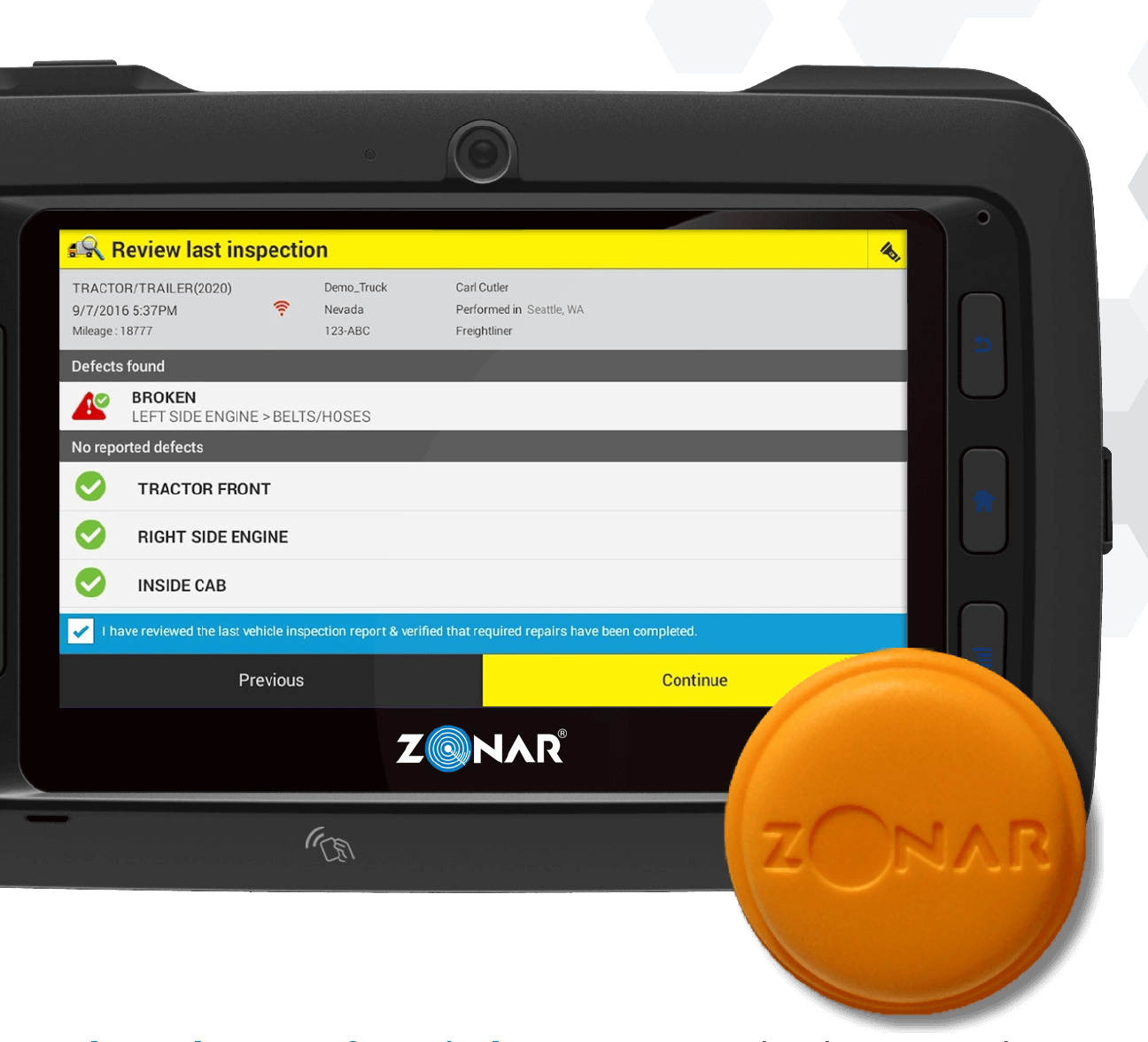 Electronic Verified Inspection Reporting
There are many electronic driver vehicle inspection report (eDVIR) systems in the market today. But there's only one patented Electronic Verified Inspection Reporting (EVIR®) system. EVIR® uses the innovative "Tag Once, Inspect Regularly, Know Always" approach to capture, transmit and record inspection, compliance and maintenance data. Improve compliance and accountability for your operations with the only verified, visual inspection system available in the market today.
The Only Electronic Inspection System of Its Kind
Accurate Pre- & Post-Trip Inspection Reports
Comply DOT, OSHA and MSHA Inspection Regulations
Efficient Automate Service Repair Scheduling
Patented Technology and the Only One of Its Kind
Key Features:
Meets Canadian regulations for Cycle 1 and Cycle 2
Meets title 49 CFR 395 ELD and HoS supporting documents
Self-certified with FMCSA
FMCSA registered
Alerts drivers of approaching violations
Roadside View for easier inspections
Unidentified drivers logs
Live Status map view
Count per violations
Automatic software updates with new and updated laws
24/7/365, U.S.-based technical support from Zonar Customer Care
The patented EVIR technology improves and simplifies the pre and post-trip inspection process, and entirely eliminates paper-based reporting.